The Strong Families Commission Incorporated ("THE COMMISSION") is a private, nonprofit, 501 (c) (3) registered charitable organization based in Philadelphia that is dedicated to serving Fathers with Children by partnering with children, youth, and family-focused systems of care that are willing to include Fathers in their service delivery models, to improve the emotional, social, physical, intellectual, spiritual, and financial well-being of the children they serve.

The overarching goal of THE COMMISSION is to model Philadelphia as the most Father Friendly City in America by eliminating systemic barriers that work against Father Involvement in all systems of care that address the well-being of children, youth, and families.

The Commission seeks to establish Philadelphia as an example for the rest of the nation to follow.


---
We appreciate your support of The Commission's mission and ask you to share
our vision by contributing securely on-line by clicking on the donate button
If you prefer to send a check made payable to
"The Strong Families
Commission, Inc."
please mail to:
The Strong Families Commission Incorporated
P.O. BOX 13502
Philadelphia, Pennsylvania 19101
Thank You!
---
Powered by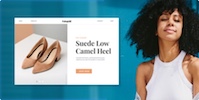 Create your own unique website with customizable templates.