The Commission's – Vision, Mission, Overarching Goal and Strategy
The Commission's
Vision
for its work is that children and youth in Philadelphia, across the state of Pennsylvania, and around the country will benefit from and grow up with the emotional, social, physical, intellectual, spiritual, and financial support of both of their parents in a healthy and supportive environment.
The
Mission
of the Commission is to strengthen families and improve child well-being through the integration of Responsible Fatherhood programming; as well as advocate for the elimination of policy and program barriers that affect the successful reunification of children and families, including Fathers; leverage resources to contribute to the well-being of children and families; and encourage collaboration among Philadelphia organizations and beyond that are family-focused and inclusive of Fathers
The
Overarching Goal
of the Commission is to "model" Philadelphia as the most Father Friendly City in America, by eliminating the systemic barriers that work against increasing father inclusiveness in all systems of care that address the well-being of children, youth, and families.
Achieving this goal can propel the Philadelphia model of father integration into a successful example for the rest of the nation to emulate.
As a principal
Strategy
, THE COMMISSION does its work by partnering with children, youth, and family-focused agencies and systems of care to increase their capacity to include Fathers in their service delivery models that are designed to improve the well-being of the children they serve.
​
​
Why the Term Commission?
The term Commission denotes a group of people officially charged with a particular function, i.e. finding information about something. See
Merriam-Webster Publishing Company.
In the case of The Strong Families Commission, Inc., the charge translates into eradicating Philadelphia's systemic barriers that impede father involvement in the life and well-being of their children.
As citizens of America and members of THE STRONG FAMILIES COMMISSION, INCORPORATED; we the Commissioners charge ourselves to identify systemic barriers to Father's being in the lives of children and families, and advocate for the elimination of such barriers that impede father's involvement.
---
Powered by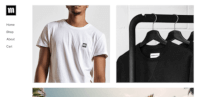 Create your own unique website with customizable templates.